Key West Scuba Diving in November
Key West Scuba Diving in November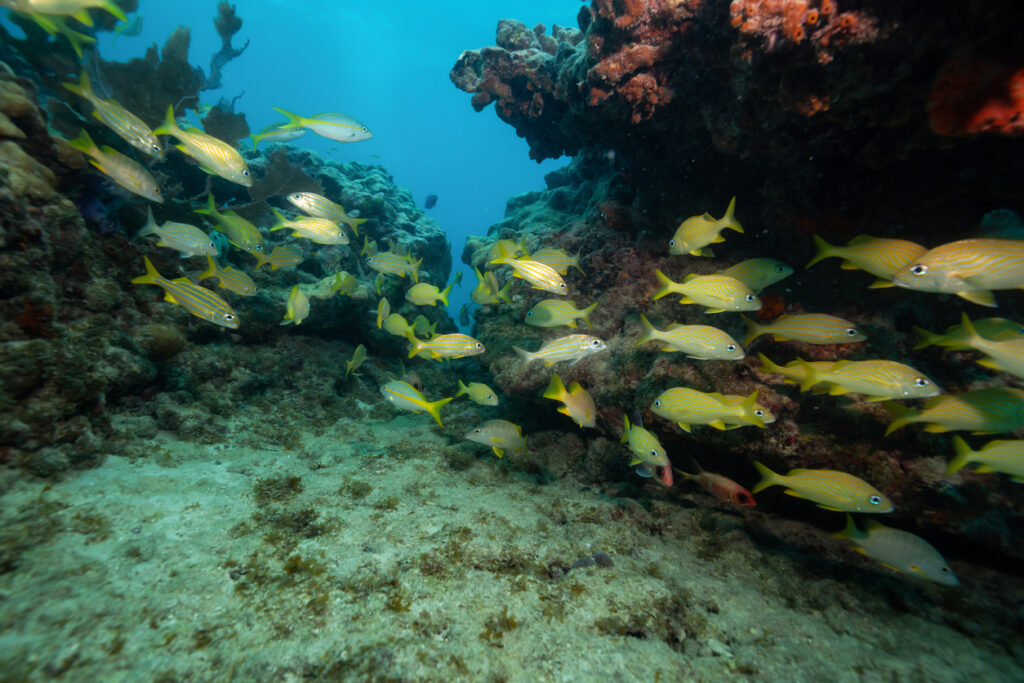 Fall is a lovely time in Key West and Key West scuba diving in November is perfect for divers who don't like too much heat. It's rarely windy and seas are mostly calm, with surface water temps still in the high 70s even at the end of the month and visibility mostly good to very good.
November Weather Outlook
Key West air temperatures in November stay in a very comfortable range around 80°F. With dropping humidity and a sea breeze of about 14mph out of the east most days, it's a beautiful time of year to be in the Lower Keys. The chance of precipitation decreases rapidly and is always less than 25%. Fall cold fronts roll through followed by spells of warm, calm weather.
November Marine Life
A lot of ballyhoos are moving over the reef and inshore in November. The chances of seeing Cero Mackerel or Kingfish patrolling the reef edge are good, and big schools of Yellow Snappers gather for the baitfish feast.
Read More