Learning to Scuba Dive in Key West
Learning to Scuba Dive in Key West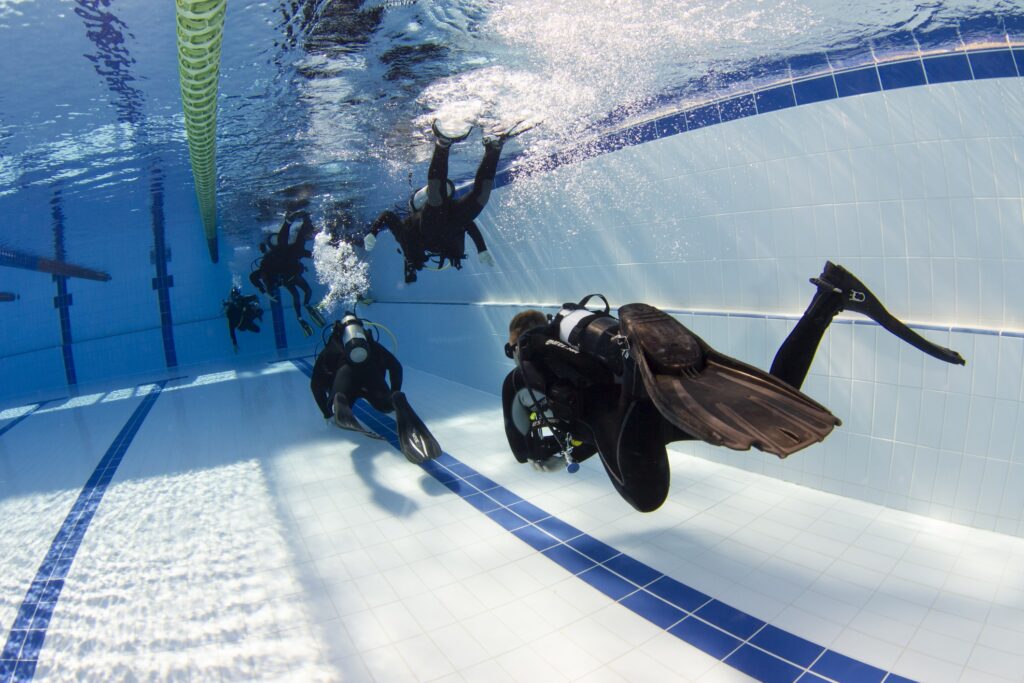 Situated within the Florida Keys National Marine Sanctuary and surrounded by vast expanses of protected marine ecosystem, Key West offers some of the best scuba diving in the Continental United States.
With easy access to dive sites for every ability level and taste, there is no better place than Key West when it comes to learning how to scuba dive. The island is home to some of America's most experienced dive training and tour operators. The town is fun, accommodations are nice, and novice divers can visit world-class tropical dive sites from their very first training dives onward.
Spend a day in Key West and get wet the first time with a Discover SCUBA Course. Or take a few days to step into the world of SCUBA with a PADI Open Water Certification Course. Experienced divers can take their skills to the next level with PADI Advanced Open Water Certification.
Key West Dive in a Day Discover Scuba Course
There is an easy way for total beginners to check out Key West scuba diving. Or maybe you have a day to spend in Key West and want to do something new and exciting. Take the Discover Scuba Course and be underwater on a real coral reef dive adventure by the end of the afternoon.
Start your Discover Scuba Course in the morning at poolside with an experienced PADI-Certified dive instructor. Get familiar with your dive gear and learn the basics of underwater breathing and buoyancy control in the perfectly safe conditions of a clear, shallow pool. After lunch board the high-speed dive boat for a guided 2-tank dive session out on the reef with white sand, colorful corals, and amazing fish and sea creatures all around.
Your Discover Scuba Course fee includes course materials, top-of-the-line equipment, and all instruction. All you have to do is show up and be patiently guided into the underwater world of Key West scuba diving.
PADI Open Water Diver Certification
PADI Open Water Diver certification is the most popular scuba course in the world. It has been the gateway to scuba diving for millions of people. Trainees must be 10 years old or older, with adequate swimming skills and generally good physical health and fitness. No prior scuba diving experience is required.
PADI Open Water Divers can join other certified scuba divers on dives to depths of 60 feet. The Certificate authorizes you to rent tanks and get air refills, and qualifies you to take the PADI Advanced Open Water Course. One basic course registration fee covers access to top quality instruction, boats, and gear.
Buy the course texts and put in a day of class work and two days of diving to complete the PADI Open Water course in 3 days. Or use the PADI eLearning system to finish the book work and pass your test before arriving in Key West. No matter how you look at it, the course is an excellent value because it includes four boat dives on an incredible coral reef.
PADI Advanced Open Water Diver Certification
Take your PADI Advanced Open Water Diver course in Key West and have a great time working with top-flight instructors and completing your certification dives at outstanding sites. Within just a couple of days you will be ready to explore the full range of amazing SCUBA diving opportunities that Key West offers.
Open Water Divers with a CMAS 1-star certification from any recognized dive certification body can earn the PADI Advanced Open Water Diver certificate in just a couple of days. The course includes all dive equipment, live instruction, transportation, and dive master services plus 5 certification dives: a deep dive of 60-130 feet, an underwater navigation training dive, and 3 more adventure dives of your choice.
The high quality of Key West scuba diving lets a veteran diver on the Advanced Open Water course have plenty of fun on the certification dives. And you can use the PADI eLearning option to complete the classroom work and knowledge testing before arrival and get in the water your first day in Key West.
Read More
Based on our booking data from the past 30 days, this key west scuba dive is likely to sell out through Key West Scuba Diving.

Divemaster Award This package is highly rated by divers and has been consistently rated five stars.