Key West Scuba Diving Packages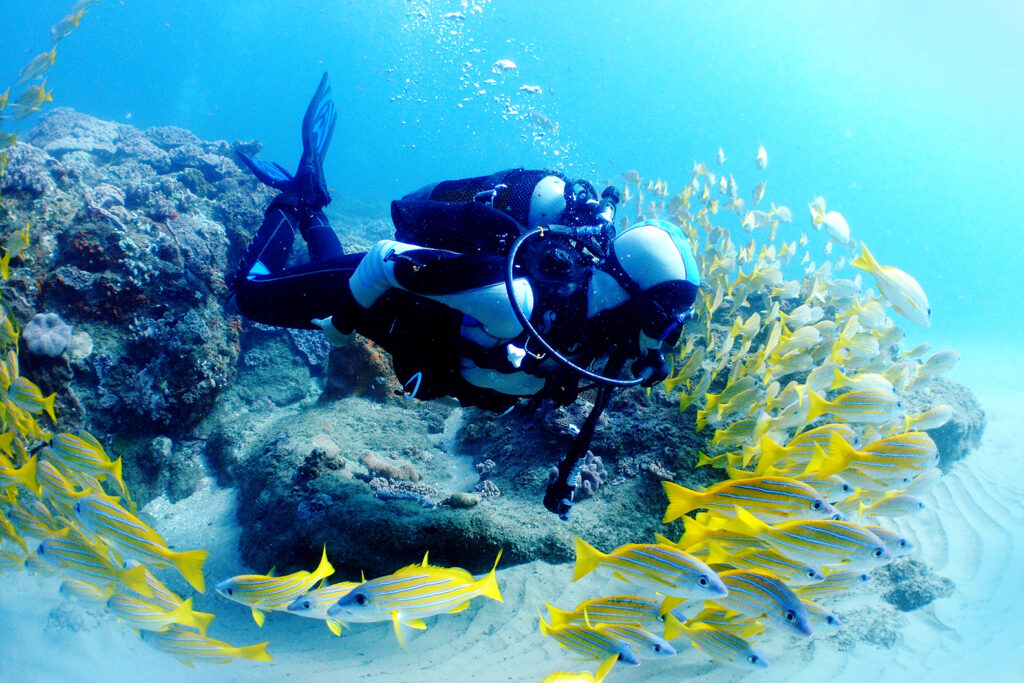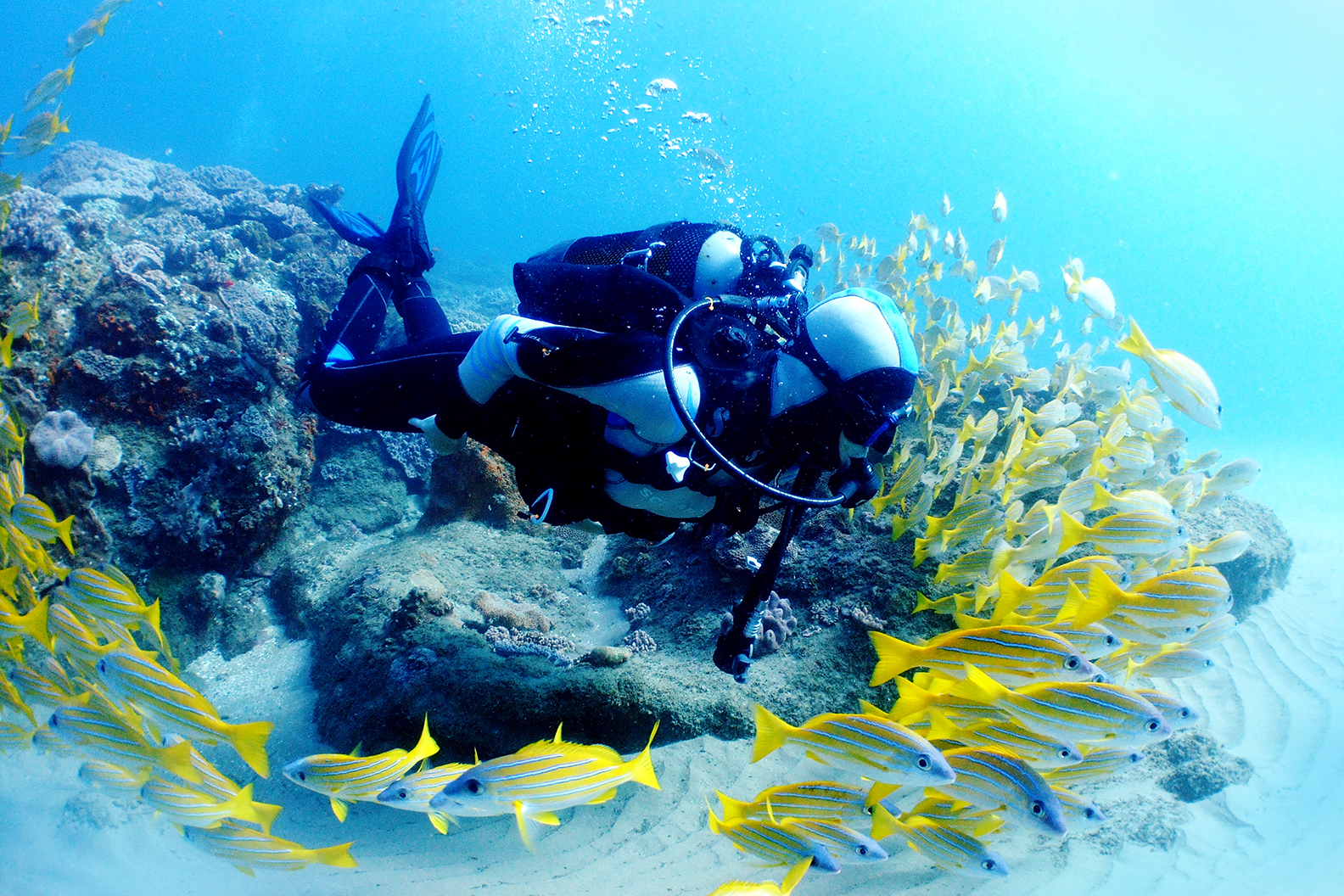 Key West Scuba Diving
A Key West SCUBA diving trip ranks high on any diver's wishlist, and KeyWestScubaDiving.com is your connection to the world-class dive sites and top-of-the-line dive operations of America's Caribbean paradise.
The Florida Keys are legendary for offering some of the best scuba diving on the planet, attracting divers from across the US and around the world with an incredible variety of marine life and North America's only living coral reef. The Keys offer dive sites for every ability level and taste, numerous wrecks both historic and modern, and vast expanses of marine ecosystem kept in near-pristine condition due to the protection of the Florida Keys National Marine Sanctuary and reserves like the John Pennekamp Coral Reef State Park and Dry Tortugas National Park. And while most Florida Keys visitors tend to think of Key West as party central, the island is in fact home to a great diving scene as well.
Discover Key West Scuba Diving at a PADI 5-Star Certified Dive Center

As the southernmost inhabited island in the Keys, Key West enjoys the advantage of relative remoteness along with proximity to the deep, open waters of both the Atlantic Ocean and the Gulf of Mexico. The sea is rich with both migratory and resident fish species, and the island affords easy access to many types of reef diving, several well-known large shipwrecks, numerous smaller sunken vessels and aircraft, and great dive training opportunities for new divers.
Key West scuba diving compares well to far more distant and exotic dive spots, with the biggest difference being the fact that a scenic 4-hour ride from Miami gets you in the water, no passport required. Key West's rich reef ecosystem offers every diver chances to encounter hundreds of types of marine life including colorful tropical reef fish, eels, rays, turtles, octopus, lobster, and big-game fish such as Barracuda, Grouper, Jack Crevalle, and Cobia. Another great plus about diving in Key West is that any non-divers left onshore will find plenty to do and lots of fun and excitement to be had on the island.
New divers can enjoy an easy Discover SCUBA Diving experience in the pool and over the shallow inshore reefs, or jump right into a PADI certification program.  An easy day of classroom and pool work is followed up by heading out on a dive boat to explore the incredible undersea world.  There is nothing better than completing your training dives in blue tropical waters among the coral gardens of a living reef. Meanwhile, experienced divers will want to take advantage of morning or afternoon 2-tank trips to explore the third-largest living coral barrier reef system in the world or dive on the 520-foot long USNS General Hoyt S. Vandenberg.
Vandenberg Scuba Diving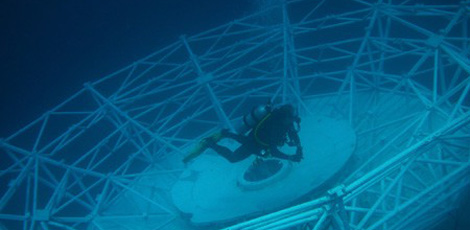 A unique aspect of diving in Key West is the diversity of depths and conditions offered by our Key West scuba diving sites. This allows dive groups of mixed experience levels to go out and have a great day on and under the water. For example, on a Vandenberg wreck dive, the height of the ship's superstructure above the 140-foot bottom and the multiple deck levels make for an exciting 50-foot beginner dive while advanced divers will find plenty of interest in the deep water of the lower wreck sections. Professional dive guides are on hand to support all divers, but qualified Advanced Open Water Divers with their own dive computers may explore the Vandenberg independently.
Expert Key West Scuba Dive Company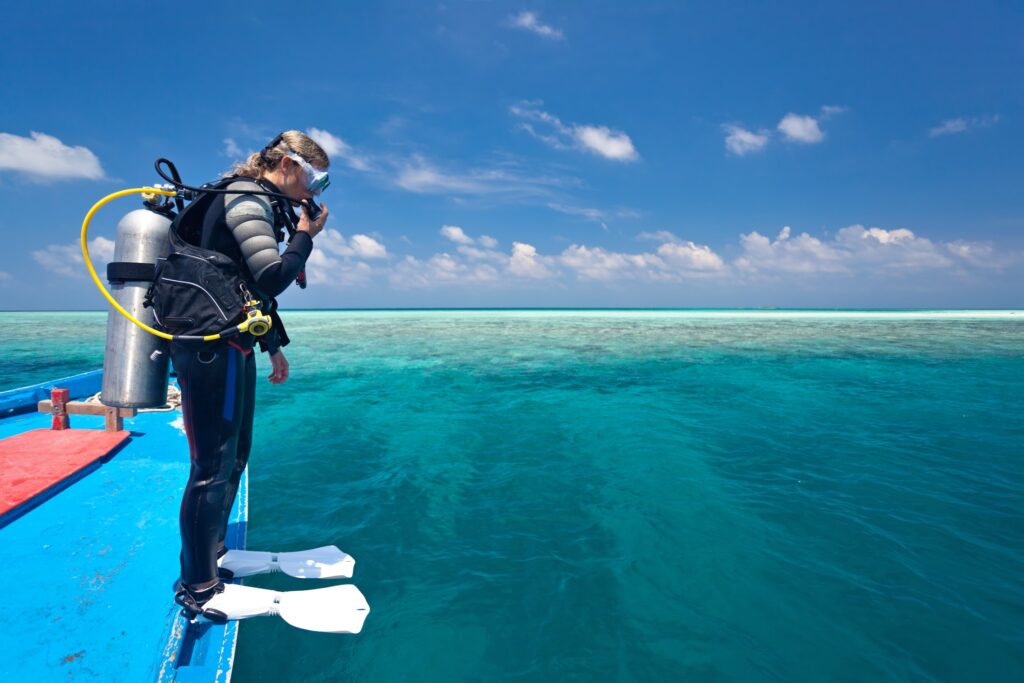 Key West Scuba Diving gives you easy access to local dive captains who have deep knowledge of the waters around Key West. Based on seasonal and daily conditions, our captains will select the sites that provide the best visibility and all-around suitability for safe, successful dives. This makes it hard to strike out on a Key West scuba diving trip and lets you make the most of your time on the pristine waters of the Lower Florida Keys. Whether you want to visit Key West specifically for a dive trip or training, or just want to make a couple of dives while you are in town, Key West Scuba Diving is the easy way to get on board for the ultimate Key West diving experience.
Come join us for an introduction to SCUBA, PADI certification work, or an amazing morning or afternoon two-dive combo to experience the thrill of wreck diving or the beauty of the only living coral reef in continental US waters. Great dive sites, state of the art boats, and experienced professional captains and guides make Key West Scuba Diving the only way to dive Key West. Use our fast, easy and 100% secure online booking system to reserve your Key West dive trip now.